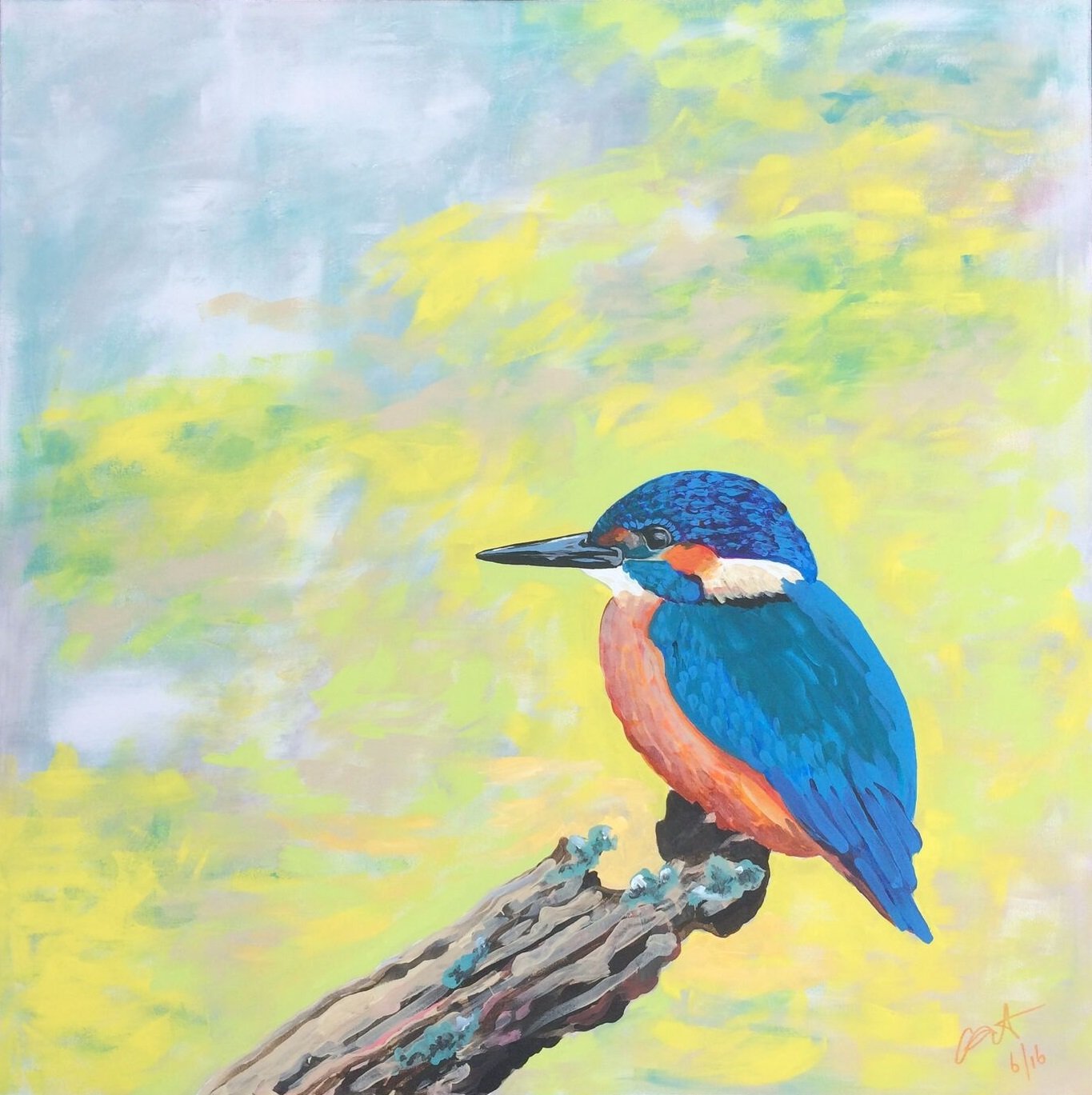 Kingfisher
Painted at a Prophetic Conference in 2016.
In the run up to the conference I felt drawn to paint a Kingfisher.
For me they represent something of the 'and suddenly'ies' of God. Heaven and the miraculous breaking in - one moment there was not, and now there is!⁠
Incredibly lots of people at the conference told me how Kingfishers where a sign of answered prayer, the miraculous, change, new beginnings, promises fulfilled.⁠
The original is sold - (100cm x 100cm, box canvas, acrylic and emulsion)
Prints 210mm x 210mm
380mic pulp paper with a lovely textured finish, detail is to the edge